| | | | | | |
| --- | --- | --- | --- | --- | --- |
| Home | Family | Photos | Sources | Search | E-Mail |
---
Last modified: January 2015
Created: August 1996
HENRY SEURER
-- ** --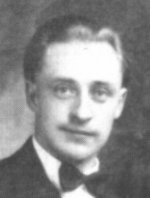 | | |
| --- | --- |
| BORN: | January 30, 1899 in New Holstein, Calumet County, Wisconsin at 6 p.m. on Monday 00 01 05a 11 12 18 |
| DIED: | July 4, 1971 in Milwaukee, Wisconsin of Pneumonia 00 12 |
| BURIED: | Pinelawn Memorial Park, Milwaukee, Wisconsin 00 12 |
| PARENTS: | Magdalena Rieden and John Joseph Seurer 00 05a 11 12 18 |
| OCCUPATION: | Electrician for the Wisconsin Electric Power Company 00 12 |
| SERVICE: | Navy 1918-1921 00 12 |
| RELIGION: | Catholic baptized in St. Charles Catholic Church, Charlesburg, Wisconsin 00 18 |
| MARRIAGE: | Amelia Wandt Zander (1905-1965) in 1926 00 01 |
CHILDREN
NAME
BORN
DIED
SPOUSE
NUMBER OF CHILDREN
NOTES
Carol June SEURER
June 1, 1927
Nov. 13, 2011
2
twins
June 17, 1929
June 17, 1929
Buried in the cemetery in Milwaukee at Center and 21st streets. 00
Edgar Anthony SEURER
Sep. 14, 1930
Jan. 15, 2015
Carol Hansan
5
LIVING
RESIDENCES:
New Holstein, Wisconsin 00 01 05a 11 18
until about 1900 (age 1)
Sherwood/ a farm near Harrison, Calumet County, Wisconsin 00 01 10 35
until about 1918
Milwaukee, Wisconsin 00 01 12
NOTES:
The 1900 census and Henry's birth certificate, listing his name as Heinrich, seem to indicate that German was the language spoken in the home of his parents.
Henry was about 5'6" tall, thin, had light brown hair and blue eyes. 00
He was an amateur carpenter. He added a basement, an entry area and many other improvements to his home (which is now gone).
---